Sell Guns Online to a Federal Firearms Licensed Dealer in Coral Springs, Fl.
We pay CASH to sell guns online as soon as the gun arrives in the condition listed on the submission form; either by direct deposit (same day) or cashiers check (next day air)
We can't pay retail prices like you would probably get by listing and selling to an individual on Floridagunclassifieds.com
We do incur expenses to sell guns online such as shipping, holding onto the firearm until it sells, reconditioning and/or refurbishing, and finally

reselling the firearm to make a profit

.
We use the most recent volume of "The Gun Digest Book of Guns & Prices 2011 Values Guide Firearms Reference"
We do pay more than

ANY PAWN SHOP

because of the volume of new and used firearms we purchase from customer that  sell guns online, we are willing and able to treat our customers fairly.
BENEFITS OF SELLING YOUR GUN FOR CASH TO A FFL DEALER
Quick Turnaround – GET PAID SAME DAY you sell guns online and we receive the gun at our store. (direct deposit) or (certified funds) next day.
Safer Community – don't worry that the firearm you just sold will end up robbing you and your family a month later.
Safety – keeps felons from illegally purchasing firearms through private sale; Sell guns online to a dealer! We run a FDLE background check before every sale! ITS THE LAW!
No Risk. You don't have to bring a gun to sell a gun; Meeting armed strangers could be dangerous! We won't shoot you if you don't like the price! Simply list it on our Classified section until it sells!
If you accept the quote and would like to sell us your firearm, the next step would be for us to send you instructions along with a prepaid 2nd day air FEDEX or UPS prepaid label. You would pack up your firearm (unloaded), include your information on the instruction sheet on your preferred payment method and details,  and ship the firearm directly to us. Once we receive the firearm in the condition listed on the submission form, we will remit payment directly to you.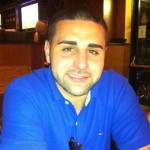 Best Regards,
Matt Adika
President
Florida Gun Classifieds
11070 Wiles Rd.
Coral Springs, Fl. 33076
Tel:  (954) 805-3440
Fax: (954) 227-2877
Email: [email protected]


 Like us! Visit MASA Firearms on Facebook

 Like us! Visit Florida Gun Classifieds on Facebook

 Like us! Visit Sell Guns For Cash on Facebook